In addition to running a bookbindery, we host a small project space dedicated to book-related projects.

Upcoming shows:
Zoë d'Hont,
Noise Spectrum
(14 - 30 October 2022)
Milah van Zuilen,
Betula spp
(fall 2022)
Noise Spectrum
Zoë d'Hont


Opening on 14 October 2022 at 5

Open on 15 - 30 October 2022 from 1 to 5
and on appointment during the week
Work in progress. Zoë d'Hont will show a series of glass works, inspired by the knowledge of this material which she recently acquired during her residency in Make Eindhoven, as well as her long-lasting interest in sound.
Zoë d'Hont uses noise-cancelling foam to mold pieces of glass in a wide range of colours. Each colour correspond to a particular noise frenquency, which the listener couples with specific material associations and states of mind. For example, pink and white noise resemble sounds of rainfall or wind, and are great for sleeping or sound masking, while brown noise is slightly more soothing.
She will present her collection of glass works in foam-lined boxes, as jewels meant to amplify the beauty of noise.
---
Past shows:

The lure of the distant
Lotus Rosalina Hebbing


Opening on 6 May 2022 at 5

Open on 7 & 8 and 14 & 15 May from 1 to 5
and on appointment on 9 - 13 May


Lotus Rosalina Hebbing (b.1999, The Netherlands)
Currently a student of the Royal Academy of Art


Was your milk poisoned when I drank it
That this watering mouth is demanding a bite of the foreign

I'll open my legs to the waves
While my wounds ache in clay




---




6 & 7 November 2021

Florence Marceau-Lafleur's current project is inspired by her side job as an academic model. Through the situation of the life class, she explores broader topics, such as motionlessness, contemplation, and the permeability of the body to its surroundings.

This presentation and open studio showcases altered objects and books traditionally used in art-educational contexts. Through them, Marceau-Lafleur aims at giving a sense of the model's perceptual world and physical imagination, beyond the object-subject dichotomy.

florencemarceaulafleur.com
instagram.com/florencemarceaulafleur/

With the kind support of the Mondriaan Fund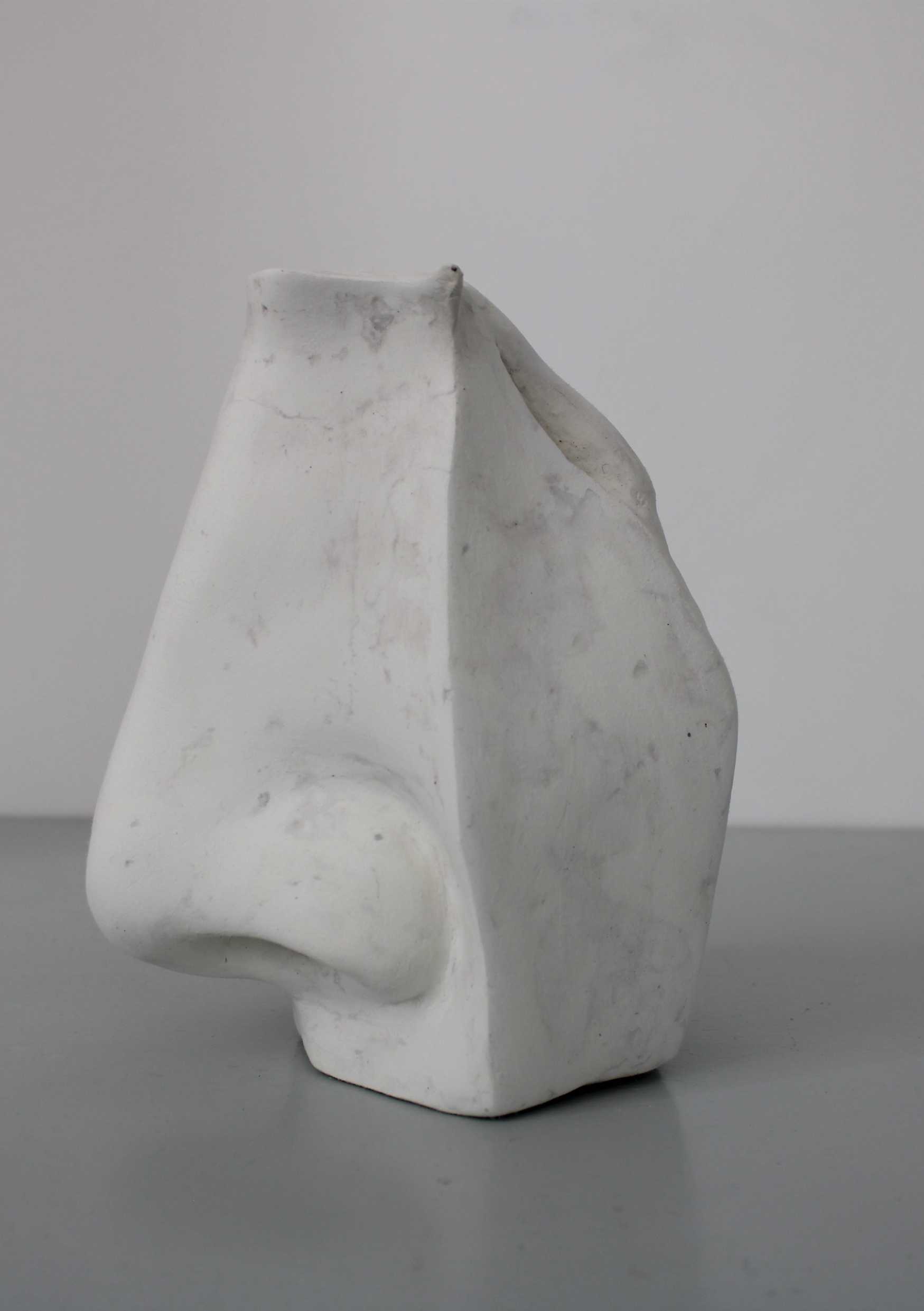 ---
The Third Space
Linhuei Chen




16 October - 4 November 2021


Linhuei Chen is a Taiwanese Dutch artist based in Rotterdam. Her experiences of cross-generational diaspora trigger her to question its impact on the family/home context and cultural hybridity through her memories. In her artistic practice, she uses different media such as painting, drawing, text, audiovisual, and together they often form an installation.

Since 2020, she started to experiment on the visualisation of mental images of people with transcultural backgrounds, integrating her expertise in art therapy with her art projects. Through this, she wishes to understand the forming process of cultural hybridity and provide more caring to society.

www.linhueichen.eu
instagram.com/linhuei_chen/





The Third Space is a concept developed by Homi Bhabha to describe the hybrid cultural identity which emerges from the interweaving of elements from different cultures. This concept inspired Linhuei Chen in the process of her artistic research, which was the starting point of the artist book she presents in this show.

Chen realised that all the segments of her work are a journey into the Third Space, where her native culture and memories meet with her experience of Western culture. While she explores this Western culture with a magnifying glass in one hand, she examines her past with a monocular in the other.

Linhuei Chen's artist book is made with the intention to be a gift for her children. Besides relying on diaspora theory, it is written with a more intimate scope, presenting a collection of stories about her family's migration history. Each chapter is named after a symbolic object, such as a spinning top, which she also crafted as an artwork. In this show, the spectator/reader can experience the link between these works, personal stories and artistic research.